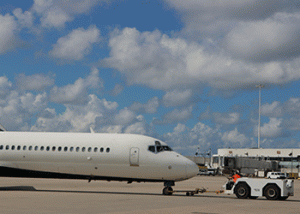 End-to-End GSE Solutions
As a subsidiary of Sasser Family Companies — a fourth-generation family owned transportation asset services and management company — we're unique in our ability to deliver end-to-end aviation GSE or ground support equipment solutions.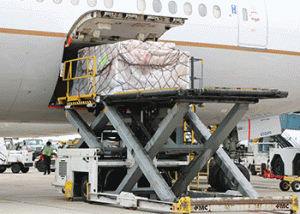 Partnering For Success
Xcēd's dedication to customer service is unequaled in the industry. That's because our experienced professionals thoroughly understand airport ground operations and the equipment required to get the job done.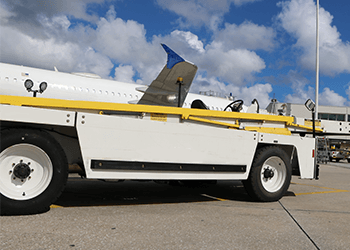 All GSE Manufacturers
We operate in more than 100 airports in North America, and partner with all the ground support equipment manufacturers to provide an extensive inventory of new and used ground support equipment.
Customized Financial Solutions
At Xcēd we create customized financial solutions that allow you to remain nimble as your unique business needs change. Our job is to be your single-source provider of Ground Support Equipment (GSE) leasing, short-term rentals and flexible asset management services. Count on us to help you keep your business agile, more efficient and more effective as you move people, cargo and baggage around the world.
Xcēd offers aircraft ground support equipment leases ranging from 36 to 72 months. We provide all the information you need to choose the terms that best fit your operations and your budget. Leasing or renting airport ground support equipment could be the right choice for a number of reasons. Not only does it provide you with flexibility for your spending, but it also ensures that you'll always have up-to-date ground service equipment without the risks of ownership.

CUSTOMIZED LEASING SERVICES

SINGLE INVESTOR FINANCING

We have Ground Support Equipment Inventory
Take a look at GSE that is available right now.
Ground Support Equipment Inventory that is available for Lease, rent, or purchase.
Working With Xcēd Makes Sense
Xcēd can supply you with a wide assortment of aircraft ground equipment. This includes air starts, baggage tractors, cargo loaders and more. We stock everything in our Indianapolis facility, meaning you won't have to wait. Not only do we have close working relationships with many of the most respected names in the marketplace, but we also have a wealth of in-house expertise. Our knowledgeable and helpful professionals are always available to answer any questions you may have about these machines. And we have numerous trained technicians who are on call to assist you should anything unexpected happen.
Perhaps best of all, we can offer you greater flexibility with the terms of your lease agreements. That's because we don't sell our leases to a bank — you'll always deal directly with us. If your requirements change at any time, you'll be able to make adjustments and upgrades on the fly with minimal disruption to your operations.
Ground Support Equipment Offered
In search of ground support equipment not featured on our website? Our inventory is vast including:  Aircraft air conditioners, air starts, baggage tractors, belt loaders, cargo loaders, cargo tractors, deicers, ground power units, heaters, pushbacks, refuelers, and towbarless pushbacks. If you do not see the piece of GSE you are looking for, please reach out to us directly and we will address its availability.
In addition, we maintain relationships with all of the ground support equipment manufacturers, if you are in the market for a very specific make and model of equipment, we can purchase that unit and offer it for lease to you. Already purchased a piece of equipment from a GSE manufacturer? Not a problem.  We can purchase the unit and lease it back to you. Xcēd offers a wealth of GSE options.
Aircraft Refuelers
admin
2020-07-07T14:55:37+00:00
Airport Dolly
admin
2020-07-02T17:51:19+00:00
Ground Support Equipment Leasing
admin
2020-06-23T15:14:53+00:00
Ground Power Units
admin
2020-06-16T14:18:08+00:00
Belt Loaders
admin
2020-06-16T14:15:09+00:00
Here you will find all of the latest in ground support equipment news from your friends at Xcēd.
GET A NO OBLIGATION QUOTE
We have new, used, and refurbished ready-to-go Ground Support Equipment inventory